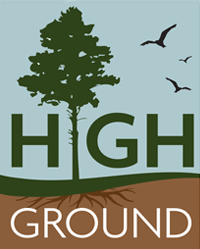 HighGround
Why Does Veterans' Foundation support HighGround?
HighGround is a charity formed in 2014 by Anna Baker Cresswell. The charity provides British Armed Forces veterans with employment opportunities and horticultural-based therapy. Since 2014 over 1,100 veterans have had over 4,000 hours of horticultural therapy. Many of the therapy sessions take place at Stanford Hall in Leicestershire which is home to the Defence Medical Rehabilitation Centre (DMRC). 
The land-based sector has been found to be a perfect fit for many ex-services personnel. Outdoors-centred work is something many armed forces personnel are highly familiar with, HighGround provides a unique link for veterans to find work in landscaping and associated industries. Veterans who take part in one of HighGround's land-based employment programmes find themselves gaining experience in many varied (and all-weather) environments including farms, estates, rivers, vineyards, forest schools and smallholdings. 
Like so many other charities who seek to help veterans, HighGround understands the benefit of having veterans take on challenges together. Often, being able to work through programmes and projects with other veterans helps them get to grips with life outside of their military service. One challenge every veteran faces upon leaving the Armed Forces is to identify what skills they have fostered during their service that are transferrable to civilian life. HighGround helps veterans to focus on practical land-based skills they have honed over the years.
How you can support the Veterans' Foundation
The Veterans' Foundation has provided grants to more than 280 charities and organisations in the past three years. It is dedicated to distributing funding to where it is most effective and to date, £9.2 million has been given to projects that have a positive impact on British veterans, and their dependents, in need.
If you'd like to become of a supporter of the Veterans' Foundation you can do so by making a donation, by fundraising, by leaving something to Veterans' Foundation in your will or by joining the Veterans' Lottery. Thank you.