What impact has Veterans' Foundation had on the Veterans' community?
We've just released our Impact Report for our latest financial year, ended June 2022 (see below).
Like the rest of the charity sector, we have experienced huge and unprecedented challenges resulting from the COVID-19 pandemic and the more recent cost of living crisis, but I am pleased to report that, in spite of this, the Veterans' Foundation is in good health and has done its utmost, as a grant-giving charity, to provide financial assistance to charities and other organisations directly helping and supporting veterans in need. 
We are most grateful for your interest in the Veterans' Foundation and encourage you to share our Impact Report with others who might be interested. Do let us know if you have any questions or would like to receive any of our Impact Reports in hard copy.
CEO, David Shaw - November 2022
View our Impact Report for year ended June 2022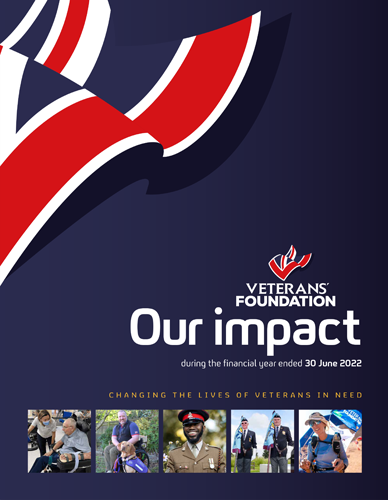 View our Impact Report for year ended June 2021
View our Impact Report for year ended June 2020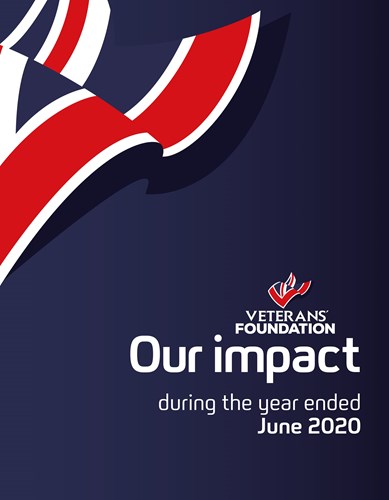 View our Impact Report for period 2016-19