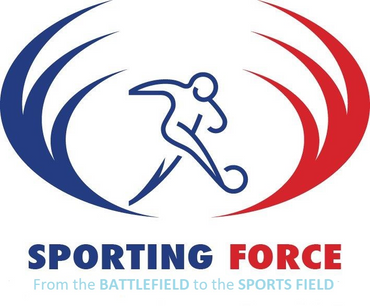 Sporting Force
Why does the Veterans' Foundation support Sporting Force?
Sporting Force was established in 2015 by Tommy Lowther with a simple mission - to help the wounded, injured, and sick serving and ex-servicemen and women make the transition from a life in the military to life as a civilian through placements in the sports industry.
Veterans and their families are helped through education, exercise and social events that support their mental health and social isolation. This is all-inclusive and can be adapted to meet the needs of disabled veterans. 
For anxiety sufferers exercise helps reduce worry, panic and other symptoms. Sporting Force offers sports, exercise, camaraderie and being part of a team again, things that veterans all miss. The services are free of charge to both male and female veterans and their immediate families.
PTSD and mental health affect the whole family; SF understands the pressures and pain involved. Making services open to partners of veterans and PTSD sufferers, SF offer access to support and opportunities for families, an opportunity to meet others who understand what it's like to care for their loved ones, giving the opportunity to mutually support each other. Families are so important to service personnel after being injured.
Sporting Force offers the same services to immediate family members, recognising that they also need the support and opportunities to reintegrate with life outside of the services.
How you can support the Veterans' Foundation
The Veterans' Foundation has provided grants to more than 280 charities and organisations in the past three years. It is dedicated to distributing funding to where it is most effective and to date, £9.2 million has been given to projects that have a positive impact on British veterans, and their dependents, in need.
If you'd like to become of a supporter of the Veterans' Foundation you can do so by making a donation, by fundraising, by leaving something to Veterans' Foundation in your will or by joining the Veterans' Lottery. Thank you.