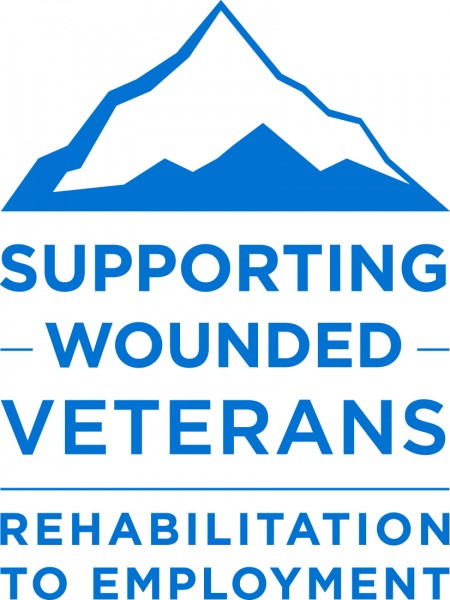 Supporting Wounded Veterans
Why does the Veterans' Foundation help Supporting Wounded Veterans?
Supporting Wounded Veterans is a UK based charity formed in 2012 that supports veterans who were physically injured during their time in service, or suffered PTSD as a result of their service. 
SWV help veterans rebuild their futures through a unique, specially designed, ski-based development programme. Every year they provide a carefully selected group of medically discharged military personnel with seven days "skihabilitation" in the Swiss resort of Klosters, which enables them to regain their confidence and start a new path to fitness and wellbeing.
Once back in the UK, veterans join a mentoring and job-finding programme that supports them into re-training and employment. The ultimate aim is to help veterans re-integrate into society, ensuring long-term stability for themselves and their families.
Supporting Wounded Veterans focuses on five elements of rehabilitation, each critical in a veteran's transition from military discharge to enduring meaningful civilian life. SWV is committed to aiding the mental and physical health journeys for veterans and those closest to them. The five elements are Sport Habilitation, Mentoring, Pain Management, Occupation & Employment, Veteran Support Network.
How you can support the Veterans' Foundation
The Veterans' Foundation has provided grants to more than 280 charities and organisations in the past three years. It is dedicated to distributing funding to where it is most effective and to date, £9.2 million has been given to projects that have a positive impact on British veterans, and their dependents, in need.
If you'd like to become of a supporter of the Veterans' Foundation you can do so by making a donation, by fundraising, by leaving something to Veterans' Foundation in your will or by joining the Veterans' Lottery. Thank you.