"If I can fly a plane, what else can I do?"
How does Aerobility help Veterans?
The team at Aerobility believe that giving people with disabilities the opportunity to fly a plane can give them a fresh outlook on life that can empower them to not to feel as limited by their disability.
Every year (2020 looks likely to be the exception) Aerobility take around 200 Veterans who have been wounded in service up in an aircraft in what is essentially a therapeutic exercise. 
The planes have been modified to allow disabled people to operate the controls. This means that no matter what the disability is or how severely the person has been affected, they can fly a plane.
One Veteran who helps run the courses at Aerobility explained: "Time and time again we see such powerful outcomes including management of pain, relief from PTSD, learning new things with the potential to gain a new career, improved physical health, enhanced well-being and a shared experience with both military and civilian disabled people in the crew room."
The opportunities do not end with allowing people with disabilities to fly a plane. It is possible for wounded Veterans and disabled members of the public to continue their lessons and secure a private or commercial flying licence. 
How has Veterans' Foundation supported Aerobility?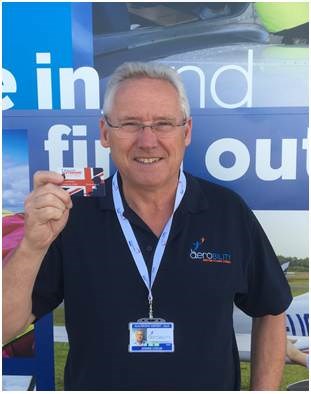 Veterans' Foundation grants directly fund wounded in service Veterans having flying lessons. Another Veteran explains the benefit of the service Aerobility provides: "…the sense of achievement was incredible and only possible because of the team at Aerobility and you know what? It's not just about beating up clouds, which is cool, but, equally important is the community spirit that grabs you as soon as you walk in through the door. Aerobility has put my head in a really good place, a place that now looks forward to the future rather than fearing it."