A £30,000 grant from the Veterans' Foundation will help veterans in the West of Scotland to take the next steps to a new career after the Forces.
The funding will enable the Forces Employment Charity to continue their hugely successful work to provide employment advice, guidance and mentoring to veterans through their Ex-Forces Employment Programme.
The Ex-Forces Programme provides regionally based, comprehensive career advice and job opportunities to all ex-military personnel, irrespective of circumstances, rank, length of service, or reason for leaving.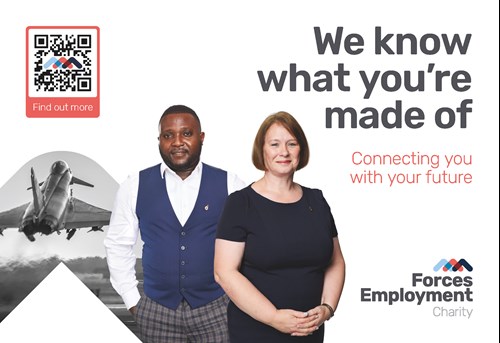 Commenting on the grant, Alistair Halliday, the Forces Employment Charity's Chief Executive, said: "The Forces Employment Charity plays a huge role in improving the lives of both veterans and their families.
Our dedicated advisors are on hand to ensure our clients have everything they need to maximise their employability, so they can find meaningful and sustainable jobs.
Thanks to the generous support of the Veterans' Foundation, we can help more veterans and their families now than ever before and will continue to do so in the future."
Founder and CEO of the Veterans' Foundation, David Shaw, added; "We are delighted to be able to award this grant to the Forces Employment Charity, enabling them to continue to help armed forces veterans and their families.
The advice and guidance they provide makes a real difference to those ex-service personnel in the West of Scotland who need help moving into a new career."
The Veterans' Foundation will soon have given almost £17 million in grants to over 400 charitable organisations helping those in need in the armed forces community and this is in no small part thanks to the players of the Veterans' Lottery.
If you want to join this incredible success story and provide vital funding for projects supporting ex-service personnel in need, while being in with a chance to win an amazing £50,000 every month, sign up today: