Disabled veterans are being given an incredible opportunity to broaden their horizons for free thanks to The Open University and Veterans' Foundation funding.
The new Disabled Veterans' Scholarships Fund offers veterans, disabled in or due to military service, access to free Open University education and specialist disability and careers support.
210 scholarships have already been provided and the OU is offering 50 further places in 2022/23 across all undergraduate and postgraduate modules and qualifications - the deadline for applications is Friday 8th July 2022.
Successful applicants will have their fees waived for a maximum of 120 credits per seasonal academic year, up to a maximum of 360 credits, which is equivalent to a full Honours degree.
Dr Liz Marr, Pro-Vice-Chancellor, Students at The Open University said; "Our students tell us of the huge difference study has made to their lives in terms of self-belief and achievement."
"We hope these scholarships will encourage veterans to study with us, to rewrite their future and realise their ambitions.
"Central to the OU's mission is being open to all and these scholarships are true to that mission, thanks to the generosity of our donors, such as the Veterans' Foundation."
Veteran John Owens was at the top of his military career when a stroke left him hospitalised and facing an uncertain future. With the support of The Open University's Disabled Veterans' Scholarships Fund, he's now working towards a new career as a personal trainer.
"This scholarship is allowing me and other veterans the chance to build a better future," said John.
I believe teachers and coaches are pivotal to our children's futures. So, the more disabled veterans like me who can be helped to do similar things, the more it benefits our society as a whole."
Find out more about the Scholarships here: https://www.open.ac.uk/courses/fees-and-funding/disabled-veterans-scholarship-fund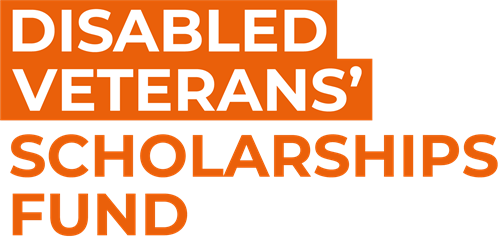 Funding for this project has only been possible thanks to the players of the Veterans' Lottery, who have enabled the Veterans' Foundation to support over 330 different UK-based military charities with more than £10 million in grant awards.
To play your part in helping our veterans in need, as well as being in with a chance to win the huge new £50,000 rollover jackpot, sign up today!