How Dave Watson fought his way back from devastating injuries
When Dave Watson, of the 1st Battalion Scots Guard, stood on an IED while serving in Helmand Province, Afghanistan, in 2010, he suffered life-changing – and potentially life-shattering – injuries.
The blast took both his legs below the knees and his right arm below the elbow. At the age of just 22, he was left having to deal with the emotional and physical trauma of learning to live as a triple amputee.
But in a remarkable story of courage and determination, Dave has defied the odds to become a husband, father, gold-medal-winning athlete – and a shining beacon of inspiration to other servicemen and women battling physical disability.
And much of that is down to the help of military charities – charities the Veterans' Foundation is proud to support.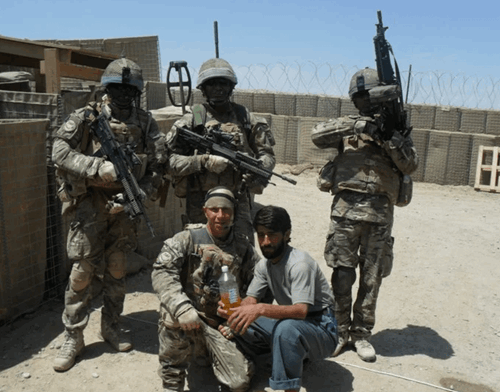 Dave Watson, in his own words
We met up with Dave recently to find out more about his remarkable story – and why it's crucial others like him receive the support they need to rebuild even the most broken of lives.
"I am not unlucky with what happened, I'm lucky," Dave told us.
"I'm on top of the world. This was the making of me."
Dave, who followed his Great Grandad's footsteps when he fulfilled a lifelong ambition when he joined the Scots Guard in 2007, was just three-and-a-half months into a seven-month campaign in Helmand Province when he stood on the Improvised Explosive Device.
He takes up the story…
"I remember it all," he said. "It was on the 27th May 2010, and we were on a routine 53-man foot patrol. We had to cross a stream to get where we wanted to go.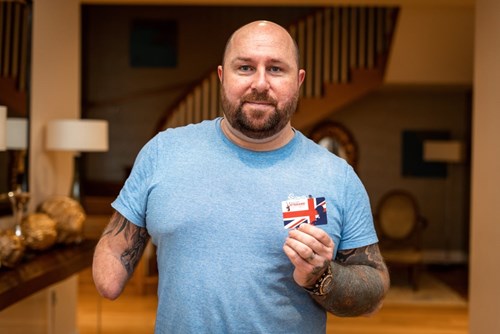 "I was third to last man in and my mate behind me slipped and, as I turned to help him, I stepped on something. I heard a click.
"It was like being hit in the face with a football when I had that blackout moment. I was carrying a light machine gun and that hit me in the face at say 100 miles per hour with the pressure.
"It threw me 10ft into the air and I landed, back first, in the stream and all the water came over the top of me. I was struggling to get my head above water, I was trying my best but it wasn't happening.
"At that point my life did flash before my eyes, and I thought this is it, I'm going, I'm gone."
Dave was pulled to safety by his fellow soldiers but it was immediately evident his injuries were devastating. He'd lost both his legs from the knees and his right arm below the elbow was left in tatters. Such was the severity of the injuries, Dave died – and was resuscitated - three times on the helicopter taking him to safety.
But against the odds, he not only survived, but began a remarkable story of recovery.
Within just seven weeks of sustaining the injuries, he began to walk on prosthetic limbs and even a set-back – which required pioneering surgery in Australia in 2016 – only proved temporary in the wake of his determination.
Incredibly, just a year later he competed in his first Invictus Games, winning a gold medal in discus and a bronze in shot put. A year later, he claimed two further golds.
Dave continued:
"This happened to me, I've met my wife, I've had my kids, I've done two Invictus Games, I'm a multi-medal winner.
"I'm on top of the World. This is the making of me."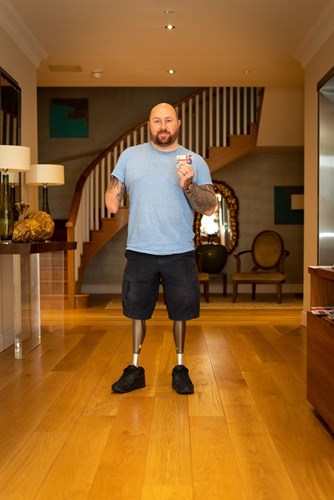 Today Dave – originally from Preston in Lancs - can be hired as a motivational speaker but he also acts as an ambassador for the Fisher House Foundation, a respite facility on the grounds of the Queen Elizabeth Hospital in Birmingham, which helps wounded soldiers and their families.
How you can help
Fisher House is just one of 270 UK-based military charities the Veterans' Foundation has supported with more than £4.2m in grants. And that has only been possible thanks to the generosity of those who have either donated or opted to play the national Veterans' Lottery.
For veterans like Dave, having such incredible support is priceless.
"If you want to help military charities like me, play the Veterans' Lottery. Thank you very much," concluded Dave.
*To find out more about Dave and his motivational speaking opportunities, please visit his website.