A crew of British Armed Forces veterans will row for World Championship glory in a special boat built with help from the Veterans' Foundation.
EPIC GIGability were awarded a £20,000 grant by the Veterans' Foundation in March 2021 and a year on, their new Gig and her veteran crew are on their way to the Scilly Isles to compete at the highest level.
The World Pilot Gig Championships run from Friday 29th April to Sunday 1st May 2022 and 'EPIC ENERGY', launched in September, will be right in the thick of it - thanks to some additional help from those still serving.
"Our gig 'EPIC ENERGY' is en-route to the islands courtesy of the Royal Marines who are kindly transporting her on the Landing Craft they take to the event each year," explained Mike Selwood, Trustee at EPIC GIGability.
"Our crew of veterans have been training hard and know the competition will be tough, but what a huge experience for a crew who this time last year were rowing for the first time ever."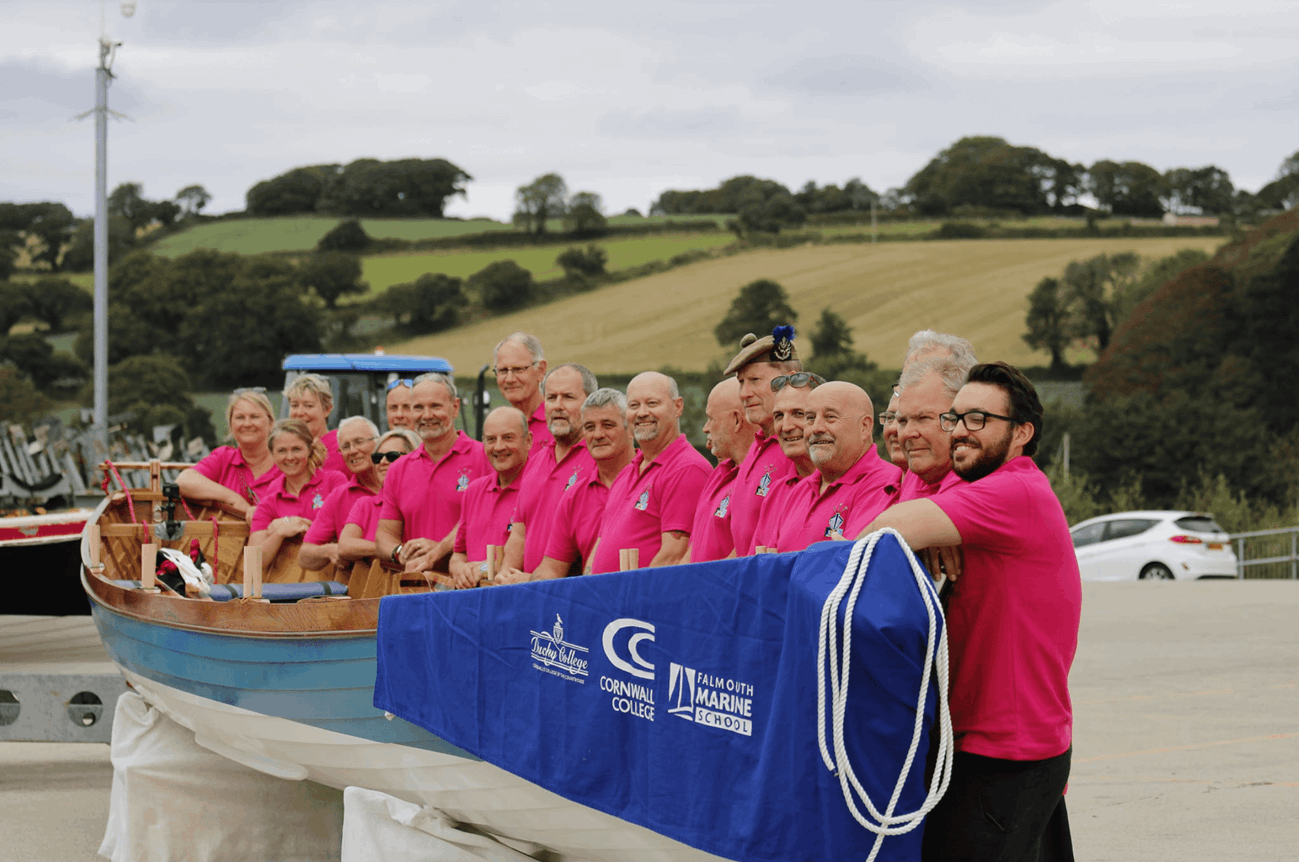 EPIC GIGability's work gives ex-servicemen and women a pathway to a healthier, fitter lifestyle with a focus on reducing the negative impact of poor mental health.
Drawing on service values of teamwork, camaraderie and the 'can-do' attitude of Armed Forces personnel, the Falmouth-based charity develops and trains crews to row both socially and competitively.
"We are a Tri-Service Club in just our second year, with a focus on providing a pathway to physical wellbeing and improving mental health," explained Mike.
"Our motto is 'Every Person Is Capable' and the club has an aspiration to be a safe haven to all veterans, especially those on the margins, and we will soon be fundraising to create a much-needed drop in centre."
The Veterans' Foundation grant not only helped to fund the construction of 'EPIC ENERGY', it also allowed EPIC GIGability to become full members of the Cornish Pilot Gig Association (CPGA), the governing body for Pilot Gig rowing who also commissioned the construction of the Gig to represent their 35 years of governing the sport.
Over £10 million has now been awarded in VF grants to 330 different UK-based military charities and organisations, including EPIC GIGability, and the Foundation is one of the fastest-growing charities of its type in the UK.
Much of this is down to the generous players of the Veterans' Lottery, who provide a large percentage of the funding required to support our Armed Forces veterans in need while playing for one of 42 monthly prizes, including the brand new £50,000 rollover jackpot which comes into effect for May's draw.
WHAT IS PILOT GIG ROWING?
The Cornish Pilot Gig is a wooden rowing boat, powered by six rowers and guided by a coxswain – the boats themselves are a huge 32 feet long and almost five feet wide at their widest point.
Gigs were originally built to transport a pilot out to sailing ships waiting to navigate through the potentially hazardous rocks that surround many Cornish harbours and Gig Racing was born out of the competition to get those pilots out to the boats.
The World Pilot Gig Championships are an annual event that began in 1990 and has grown ever since, with crews from all over the South West participating now and some from even further afield.