A star of the hit TV series 'SAS: Who Dares Wins' has opened up about the day he contemplated taking his own life.
Jason Fox is a legend in the military world after serving for 20 years in the Royal Marines and the Special Forces, but after he was diagnosed with PTSD in 2012, he was discharged from service and struggled to adjust to civilian life.
Jason lost his identity and faced an unfamiliar battlefield – one within his mind.
"I remember being very upset", Jason recalls, "and I just drove myself to a very secluded spot along the Devon coastline," vividly narrating that day he contemplated ending it all.
"It was at that point I actually decided that I needed to either do what I was intending to do, or I walk away from that cliff, and I make some changes."
Throughout his military career, 'Foxy' had been exposed to extreme situations. He served ten years in the Royal Marines and ten years in the Special Boat Service and was part of numerous combat operations.
Recalling one harrowing incident, he says, "I was just in a ditch in the middle of an absolutely horrific gunfight, and it manifests itself in a way where I could remember visualising wanting to be at home with my mum."
Leaving the military was a big adjustment for Jason: "I always chased the excitement and adrenaline of being a soldier, I think that made me difficult to live with and ultimately, I was never trained to be a husband or a father. I was trained to be a soldier."
However, he managed to overcome his personal struggles, and used those experiences to co-found military charity, Rock2Recovery, an inspiring organisation that serves as a beacon of hope for veterans.
With intervention techniques tailored for the unique needs of veterans and their families, the organisation has transformed numerous lives.
Today, thanks to the support of the Veterans' Foundation and the Veterans' Lottery, Rock2Recovery continues its mission to help those who have served to live a better life.
Jason's story shows that battles are not only fought on distant lands but also within, and with the right support, they can be won.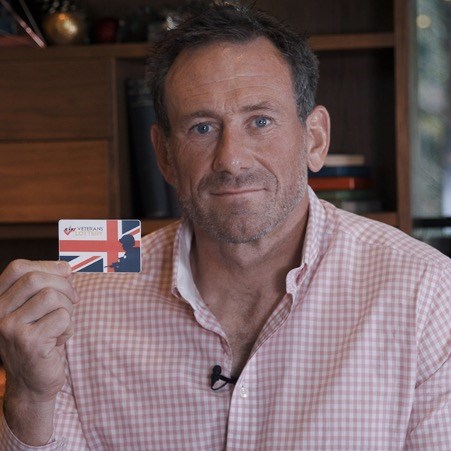 "If you'd like to help veterans, and the organisations that support them such as Rock2Recovery, then please play the Veterans' Lottery."