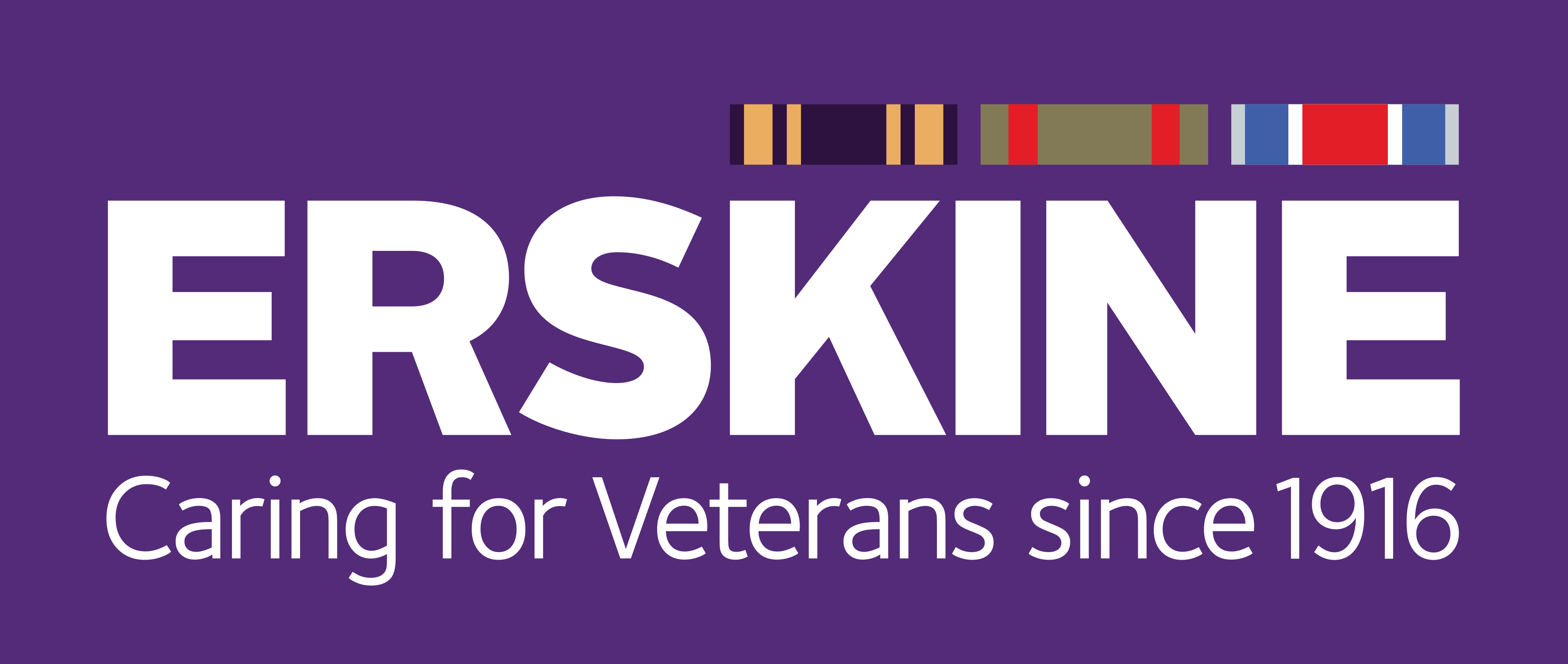 Erskine
Why does Veterans' Foundation support Erskine?
After WW1 it became clear that there was a lack of hospital facilities to care for the British soldiers who were injured in battle. To counter this, Erskine opened its first hospital for veterans in 1916. Over the next 100 years, more than 85,000 veterans have been cared for by Erskine.
Supporting approximately 1,000 residents every year throughout their homes, residents are given the highest quality of care in modern and well-equipped facilities, with every single person allocated a bespoke care regime that provides the opportunity to enjoy life to the full. There are regular social activities and trips which help prevent social isolation and encourage a good social life within their care community.
The Erskine care homes are set apart as they exclusively care for veterans and families of veterans - always maintaining excellent standards of help. Dedicated social and entertainment teams ensure that residents are stimulated, while care staff ensure the highest possible level of care.
Some veterans require rehabilitation, others require round-the-clock care. Erskine facilitates both needs and everything in between. For veterans that are on a journey to recovery, they are supported to recover at their own pace. 
Erskine also offers physiotherapy courses, transitional accommodation and employment opportunities - essentially providing a holistic solution to the issues faced by veterans. 
How you can support the Veterans' Foundation
The Veterans' Foundation has provided grants to more than 280 charities and organisations in the past three years. It is dedicated to distributing funding to where it is most effective and to date, £9.2 million has been given to projects that have a positive impact on British veterans, and their dependents, in need.
If you'd like to become of a supporter of the Veterans' Foundation you can do so by making a donation, by fundraising, by leaving something to Veterans' Foundation in your will or by joining the Veterans' Lottery. Thank you.