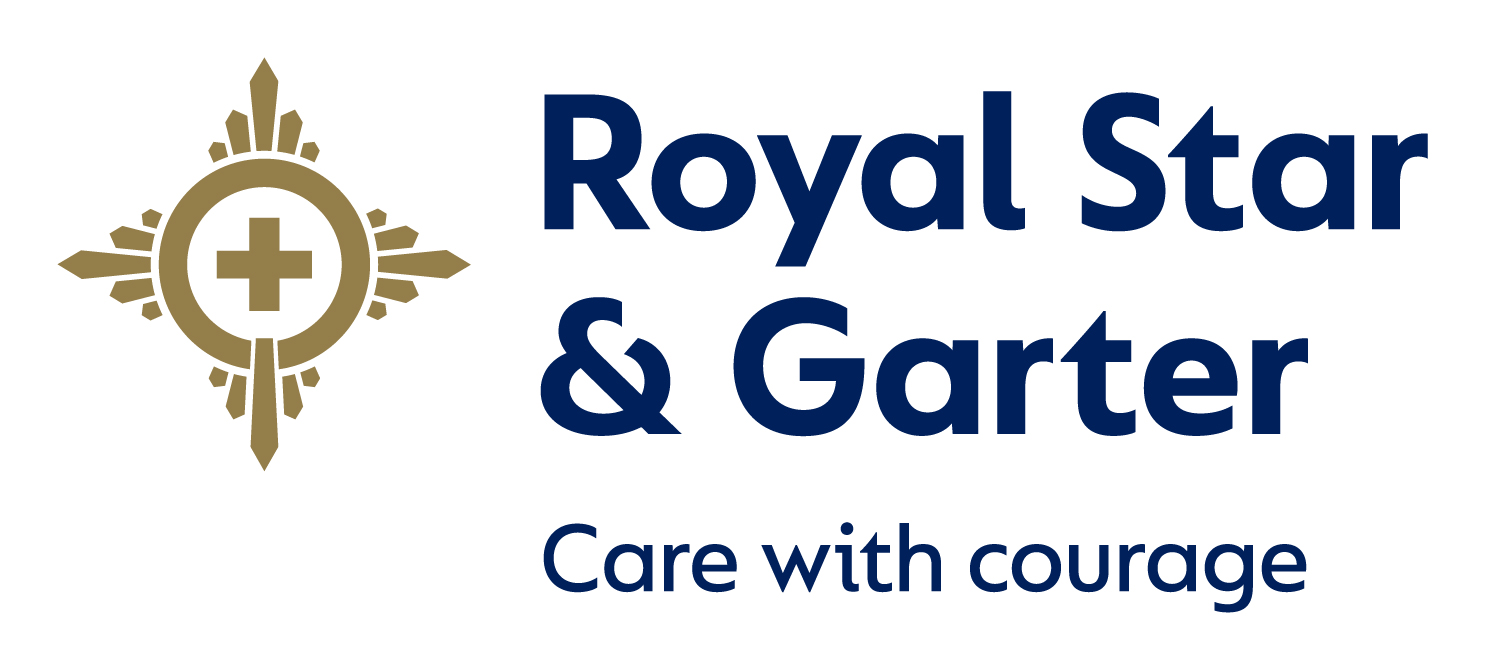 Royal Star & Garter
Why does the Veterans' Foundation support Royal Star & Garter?
Royal Star & Garter is a charity that provides loving, compassionate care to veterans and their partners living with disability or dementia. 
Staff and residents at Royal Star & Garter live and work as one family, caring for residents in nursing homes in Solihull, Surbiton and High Wycombe. The charity also supports younger veterans and provides daycare services. 
The award-winning charity's specialist nursing and dementia care were rated 'outstanding' at its Solihull Home by the Care Quality Commission (CQC) and a level 1 accreditation from Dementia Care Matters. Surbiton was rated a CQC 'outstanding' for caring. 
With over 100 years' experience, the charity also supports training, sharing its knowledge with nurses, military nurses and Nursing Associates through work placements and staff development.
It provides over a third of the dedicated residential places for veterans living with dementia in England. It is committed to doubling the number of veterans supported by 2025 through expanding its services.
Royal Star & Garter helps those who have had the courage to serve the country to live happy and fulfilled lives.
How you can support the Veterans' Foundation
The Veterans' Foundation has provided grants to more than 280 charities and organisations in the past three years. It is dedicated to distributing funding to where it is most effective and to date, £9.2 million has been given to projects that have a positive impact on British veterans, and their dependents, in need.
If you'd like to become of a supporter of the Veterans' Foundation you can do so by making a donation, by fundraising, by leaving something to Veterans' Foundation in your will or by joining the Veterans' Lottery. Thank you.