A scholarship fund supporting injured or disabled veterans and backed by the Veterans' Foundation is now open for applications for the new academic year.
The Disabled Veterans' Scholarships Fund (DVSF) provides free education at The Open University (OU) for veterans injured or disabled during military service. There are 50 places available to start study in Autumn 2023 and applications close on Wednesday 5th July.
Of the two million armed forces veterans living in the UK, more than four in ten (44%) veterans who have a disability reported that they found the experience of finding the right job role as 'difficult'.
Since it launched in 2018, the DVSF has awarded 262 scholarships to study at the OU and has helped veterans from a variety of different service backgrounds, and across the four home nations, who have physical or mental health challenges as a result of their time in the military.
One such veteran is Stuart Lawson, who was the recipient of a Disabled Veterans scholarship after serving in the Army for 19 years.
When a terrible accident turned his world upside down, Stuart was medically discharged from the Army and had to leave behind the only world he knew.
It was while undergoing gruelling rehabilitation that Stuart set himself a new goal to work towards – becoming a History teacher.
"The career I loved had been brought to a sudden halt," said Stuart,
"The military was my life.  I was distraught and felt my life was meaningless. I had never been academic, didn't enjoy my schooling and so I thought I didn't stand a chance of being accepted.
But when the OU awarded me a scholarship, I just thought 'Wow!', I was so happy. It gave me a purpose."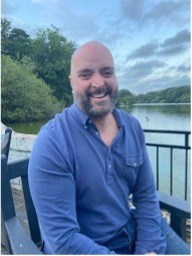 "I still suffer from PTSD (post-traumatic stress disorder) from my horrific accident and suffer from anxiety," explained Stuart.
"I also still react to loud noises. But the OU has been really supportive in all this.
I want to send a huge thank you to the OU's alumni and donors for giving me a chance to not just change my own life, but also to help educate and inspire my pupils of the future."
Successful applicants for the scholarship will receive full fee waivers for 120 credits per year and up to 360 credits in total, which is equivalent to a full honours degree.
It is deliberately flexible, and can be applied across both, undergraduate and post-graduate study, including access modules which are the OU's short introductory courses.
Students will also have access to an expert team of specialist advisors who can help with disability and careers support.
Minister for Veterans' Affairs, Johnny Mercer said: "Veterans leave service with real skills and values that can't be gained elsewhere. I am delighted to see the continuation of the Open University grant programme, that gives our disabled veterans new avenues to explore, and doors to go through, as they adapt and bring the skills they have to the forefront of new opportunities post service."
Jhumar Johnson, Chief of Staff to the Vice-Chancellor at the OU, commented: "It is thanks to our generous donors that we are able to invite applications for our Disabled Veterans' Scholarships Fund for the fifth year. The OU are experts at delivering education to students with disabilities and health challenges and we are delighted to be able to offer this potentially life-changing opportunity to veterans."  
The OU and its partners are hoping to attract applications from a broad range of disabled veterans who can take full advantage of this fantastic opportunity to build their confidence, skills, knowledge, and experience to thrive in employment and their communities.   
Learn more and apply for your place before midnight on 5 July 2023.
Disabled Veterans' Scholarships | How to Pay | Open University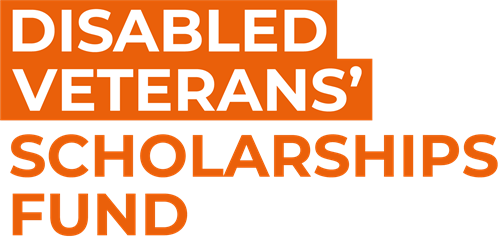 The Veterans' Foundation have supported the OU's fantastic initiative with grant funding and this has only been possible thanks to the players of the Veterans' Lottery, who have enabled the Veterans' Foundation to support over 400 different UK-based military charities with almost £17 million in grant awards.
To play your part in helping our veterans in need with brilliant schemes just like this, as well as being in with a chance to win the huge new £50,000 rollover jackpot, sign up today!